According to Sea-Intelligence, schedule reliability figures dropped to all-time low 33.6% in August 2021. It hovered between 35–40 % during the year.
The average delay time in comparison with the previous month increased by 0.58 days to 7.57 days (the average delay time is calculated only for the vessels that arrive late, those arriving on time are excluded).
In terms of schedule reliability, Maersk remained the most reliable from 14 largest carriers in August, with 45.6% schedule reliability (and 47.3% in July). None of the top lines could exceed 40% level of schedule reliability.
Evergreen showed the lowest performance in August, with only 11.5% of schedule reliability.
Schedule reliability, lines, according to Sea-Intelligence, August 2020/2021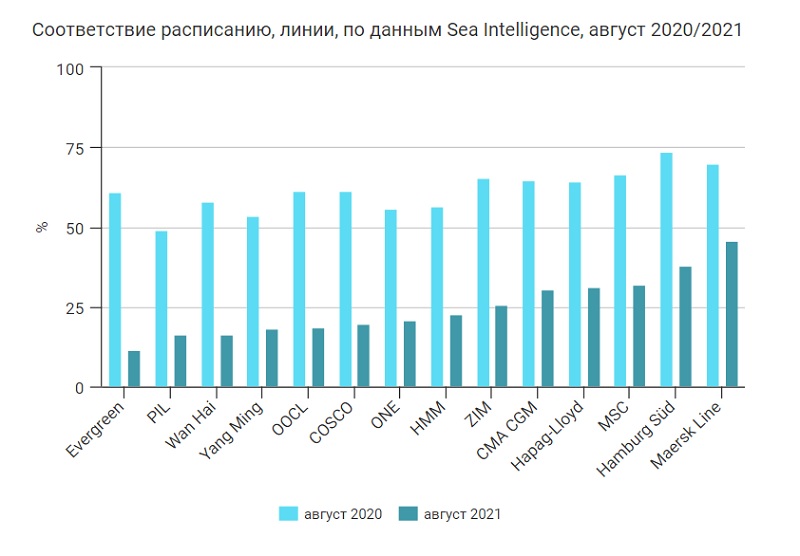 Source: SeaNews