INFORMATION

Groupage cargo transportations (LTL/Part loads/Groupage) imply consolidation of several consignments (small-, middle- or over-size) from one contractor to different destinations or from several contractors to one or different destinations. The cost of each consignment is calculated according to the volume it takes in the vehicle.

Full-truck load transportations (FTL) imply the delivery of cargoes occupying the entire load area of the vehicle to one consignee. Cargoes may be loaded from contractor's warehouses placed apart. One or several vehicles may be used for modular transportation.
There are certain prejudices concerning groupage cargo transportations, such as longer delivery time and higher complexity as well as small cost savings, which do not make up for the specified disadvantages.
These opinions are definitely untrue for TELS.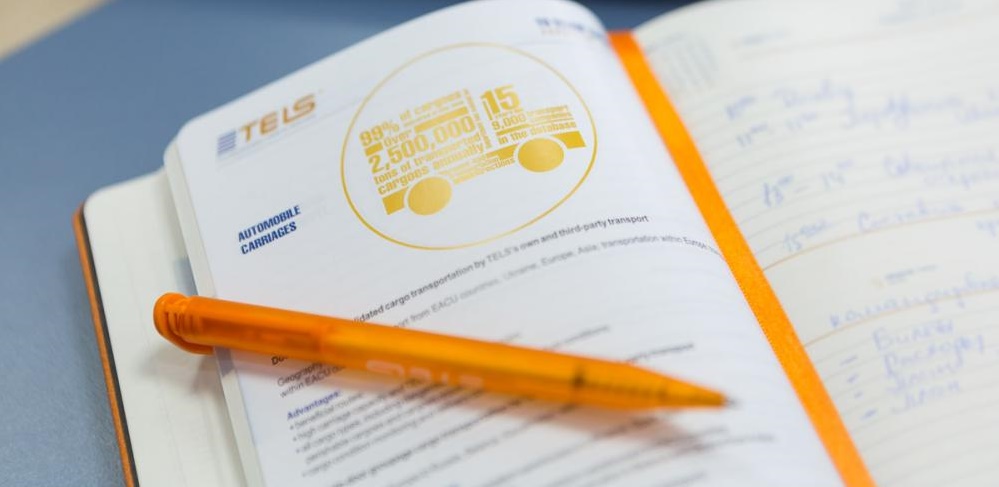 With TELS:
The delivery time for groupage cargo is several days more than the delivery time required for FTL cargoes.
The customer does not expect any additional difficulties as TELS employees provide expert support at all transportation stages.
Groupage cargo transportation is possible from any part of the world by several modes of transport (water, air and land, including rail and road transport).
Cost savings may be up to 90%.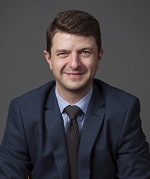 Vitaly Polik,
Deputy Director of Groupage services Department in TELS, tells how this becomes possible.
Schemes of fast assembly, handling and delivery for groupage cargoes
The regular scheme of groupage cargo transportation implies 10-14 transit days, when cargoes are collected by national (regional) vehicles and transported to regional consolidation warehouses:
Once consolidated into a single regional shipment, the cargoes are dispatched to basic consolidation warehouses in the countries bordering on the Eurasian Customs Union.
After handling at basic consolidation warehouses, regional shipments are loaded on the vehicles heading to regional destinations within the Eurasian Customs Union.
When the route is mapped and pre-loading operations are fulfilled, the cargoes are loaded on the vehicles, undergo customs clearance and are finally dispatched to regional destinations.
The fast scheme of groupage cargo transportation offered by TELS implies up to 10 transit days:
Cargoes are grouped by the vehicles heading straight to basic consolidation warehouses in the countries bordering on the Eurasian Customs Union. Thus, we avoid additional unloading/loading operations and cargo handling at regional warehouses.
The developed delivery routes and heavy traffic flow allow us to plan the delivery route of a vehicle right after the application has been accepted.
Cargo handling and consolidation are performed on the day when the cargoes arrive at the warehouse or within 1- or 2-day period helping to avoid any possible delays at warehouses.
Vehicles loaded with consolidated cargoes head for regional destination points within the Eurasian Customs Union. Several dozens of vehicles travel daily in a number of regional directions.
Such scheme provides for short delivery time of groupage cargoes. The average delivery time of such cargoes is:
7 days (often less) from Europe to Russia;
around 5 days to the Republic of Belarus.
Delivery from remote regions of Europe might take some more time.
We also offer door-to-door delivery to remote regions of Russia – when the vehicles have crossed the border and underwent customs clearance at warehouses for temporary storage, we invite domestic carriers to deliver cargoes to destination points. Such scheme allows to reduce transportation costs by using cheaper domestic vehicles instead of foreign ones.
It is important to note that we also work under other schemes. We are open for a dialogue and are ready to create and implement new schemes: for example, deliver groupage cargoes from India, place them at warehouses located in Customer's regions and deliver small consignments to shops within retail networks on a regular basis.
Transportation by light- and medium-duty trucks is another option for groupage cargoes. Our vehicles can transport cargoes ranging from 1 to 7 tons. This will cost a bit more but the delivery is much faster. For instance, 2 days of transit time from Poland, 3 days from Germany, 4 days from northern Italy…
Heavy groupage traffic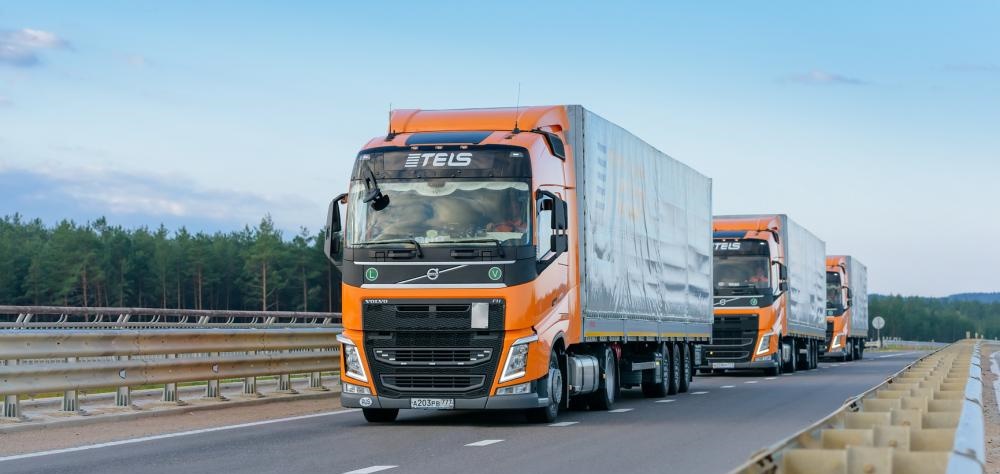 So far, the Department of Groupage services in TELS handles over 1000 shipments per month. Thus, the annual growth makes 15-20%, which means that:
groupage traffic increases every month;
warehouse handling, pre-loading and loading time is getting shorter;
dispatches of groupage cargoes to regional destination points within the Eurasian Customs Union are performed more often.
So far, the major goods transported within groupage cargoes include:
machinery and equipment;
gardening and farm equipment;
equipment and spare parts for car assembly, spare car parts;
brand-name clothes and equipment for brand shops;
cosmetics and raw materials for cosmetic production;
chemical products and chemical feedstock;
series print production, toys;
packing materials and packages;
medical materials and equipment;
premium foodstuffs;
etc
Many of the cargoes mentioned above require temperature or ADR control delivery. We often transport oversize and heavyweight equipment, machinery and other equipment as part of consolidated cargoes, which allows to reduce transportation costs for the Customer. Actually, we can transport cargoes of any type or size, as well as cargoes requiring special transportation conditions.
Multimodal transportation of groupage cargoes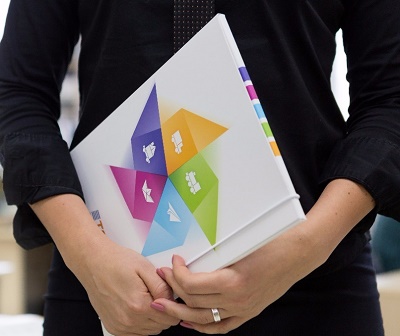 The most popular multimodal schemes imply the combination of sea, air and railway modes and further delivery of cargoes to destination points by road. The schemes may include two or more modes of transport.
To arrange multimodal transportations, we use all our capacities, including railway terminals, consolidation warehouses, ports, airports, customs agencies, etc., which enables us to manage deliveries of various levels of complexity from any part of the world.
Transportation of multimodal cargoes usually requires special warehouse handling performed under control of our employees (such procedures include packaging, labelling, inventory, etc.), and certain preparations for delivery.
Cargoes transported in certain directions are loaded onto the palettes and into airline containers. They are loaded directly into the plane without any further terminal handling. This guarantees cargo safety, especially when it comes to fragile goods.
We have developed efficient multimodal schemes of groupage cargo transportations from South America, the USA, Canada, Turkey, Taiwan, China, Hong Kong, India and other countries.
***
Department of Groupage services in TELS guarantees efficient schemes of fast and reliable cargo delivery from any part of the world.
We are always ready to provide information support to our Customers and offer the best delivery schemes based on customer's requirements!