During the first two months in 2016, TELS vehicle park increased by 20 new heavy vehicles: road trains with MEGA semitrailers, which enhance the advantages and ease for TELS clients.
The new vehicles are remarkable for a number of advantages as compared to standard semitrailers. The most significant advantages include:
10% increase in the cargo volume (100 m3)

headroom of 2.96 m (whereas the standard height is 20-30 cm less)

level floor
With the new vehicles, the company can offer its clients more profitable carriage conditions due to the increase in cargo load volume and the delivery of oversized and project cargoes.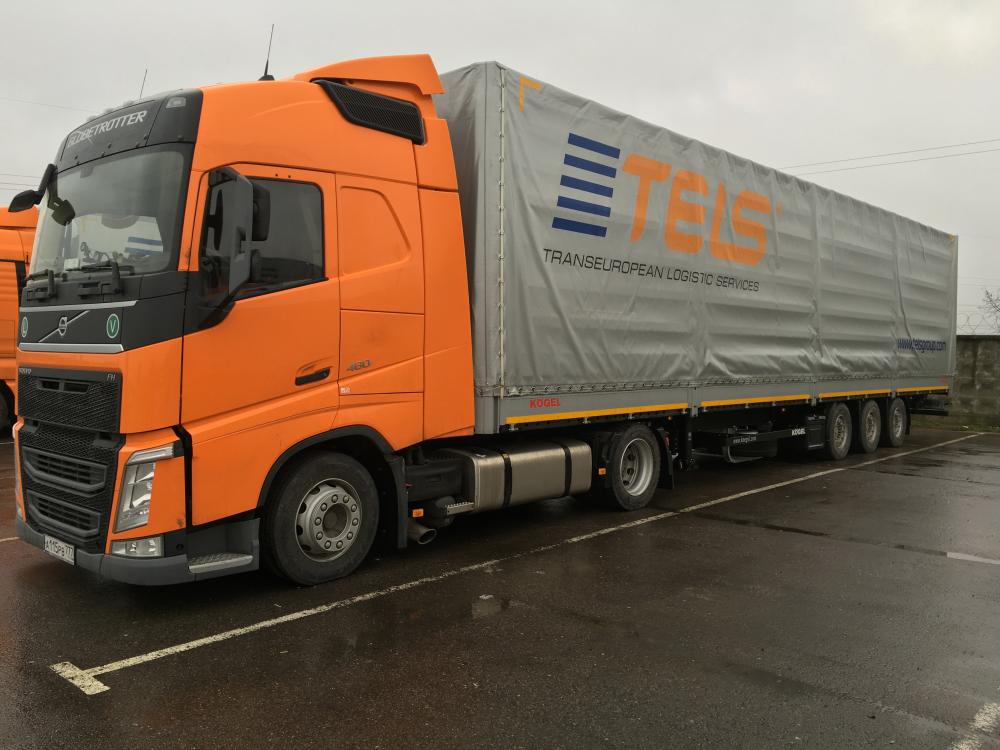 FOR REFERENCE. TELS MEGA road trains consist of VOLVOFH tractor units and KOEGEL Mega SN24Р90/910 tilt semitrailers (the internal dimensions of the loading space is 13.62x2.48x2.96 m). Presumably, load carrying capacity is 23 tons.
Today, the entire TELS vehicle park totals over 200 heavy vehicles, including MAN, DAF, VOLVO tractor units with SCHMITZ and KOEGEL tilt semitrailers (as well as curtain semitrailers with the possibility of three-side and top loading).
All the vehicles are equipped with satellite vehicle tracking systems and additional securing systems.