In 2019, Sergey Kretovich, the head of TELS Automotive Project, gave an interview ("Automotive Logistics, Eastern Direction"), discussing the issues of automotive and transportation industry (what it is) and logistics contractors (who can be and who can enter the pool).
Now we continue our interview by discussing how logistics in the automotive industry has changed over the past two years and how logistics operators can develop in the new conditions.
On developing partnerships during the pandemic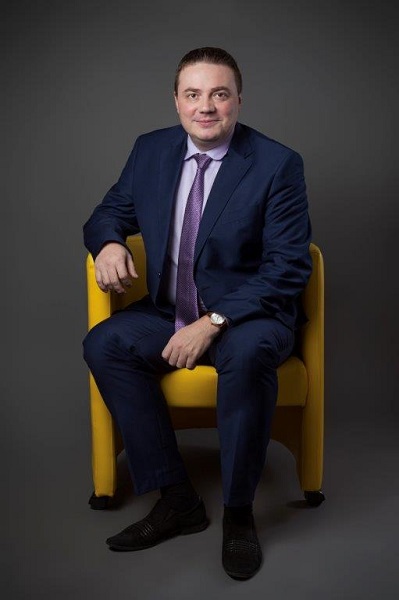 Sergey, the pandemic period (disruption of global supply chains), which has probably been a nightmare for all market participants, turned out to be quite efficient for your project – the volumes and geography of transportations for car manufacturers increased significantly. What did you do to achieve such results? How did you manage to increase your customer portfolio in the past two years during the pandemic?
Our customer portfolio had been created before the pandemic, a significant part of it was shaped in 2019. We had a strong feeling that it was the right time to establish new contacts quickly and start working with new customers. We had a tight schedule of meetings back then.
And we were dead on it – as the pandemic started, car manufacturers no longer considered new logistics contractors and continued working with those who had already entered their pool of contractors. Now we work with those nine groups of companies in the automotive industry with whom we had established co-operation before 2020. We also work with manufacturers of car parts and tires.
But how are you developing then? Where do you get the new volumes?
There are two growth factors here. We talked about the first one in the last discussion – when you enter the pool of contractors of one enterprise in a group of companies, you become "employable" for all the other companies in the group. You are invited to participate in their tenders on regular basis.
So, it was important for us to enter the contractors pool of as many customers in this industry as possible, even with low volumes and only one route. Working with the companies in the automotive industry is a "long-running" game. Everything you have done today can bear its fruits in a year or two.
Another factor is flexibility in cooperation. A manufacturer in the automotive industry values carrier's ability to adapt to customer's needs and meet their individual requirements. We are ready to streamline our work in a way to meet customer's requirements.
Examples from real life. Our carrier increased its fleet of vehicles by semitrailers of higher volume to be able to meet the needs of one of the customers. We had to join EcoVadis platform to start cooperating with the new manufacturer – now, this rating allows us to work with other customers with similar requirements.
I remember the meeting with the representatives of a famous brand, it was held in TELS office in Warsaw – there were many questions on several sheets of paper on commerce, safety, environment, HR management, office organization, etc. The check lasted five hours. But we understood that it had its purpose – after all, we received a high esteem and became an "approved carrier" for such a big customer.
New relationships between cargo owners and carriers
Last time we talked about transportations in the automotive industry only as "customer's market". That is to say, the customer imposed its conditions, and the carrier had to either adapt or quit the game. Have the relationships between cargo owners and logistics contractors changed?
Customers have become more flexible, and I explain this by two things.
Firs of all, they value reliable contractors who can quickly respond to changes and find new solutions. Not every logistics operator can do this. And those who proved such an ability, rose in customer's estimation and received the right to discuss the terms of work.
Second, in extreme situations when your whole business is at stake, carriers became more confident in making counter offers, so the customers had to agree because there was no other choice.
I cannot say how long these new relationships will last. Maybe, market stabilization will resume its natural course. Although it is very difficult to imagine that the experience obtained by both sides will pass without a trace – some changes are irreversible.
Supplier diversification in the automotive industry is not an easy thing
Study made by Auburn University revealed another trend resulting from the pandemic – two-thirds of the survey respondents (importers) intend to diversify their supply chains, and many of them will be rearranging priorities for local suppliers whenever possible. Do you see such trends in the automotive industry?
So far, I have not seen any noticeable diversification here yet. Of course, many car manufacturers have seen moments when their cargo got stuck somewhere due to quarantine measures, but it is very difficult to change a supplier. This industry is driven by cost minimization and profit from the volumes. It's neither fast nor cheap to change a supplier, who, in most cases, will have to adjust their production to your needs. Car parts are often unique, made for a specific car manufacturer. So, it's very difficult to order them somewhere quickly.
But your transportation geography has expanded, and the volumes of transportation from Southeast Asia have increased. Is it due to diversification of supplies?
It's true that this year we have transported hundreds of containers by rail, and hundreds of trucks delivered our cargo from China. For example, in May we had a request to deliver 50 cars with spare parts from China at once.
But this was not due to diversification of supplies. The manufacturers who have not considered us as carriers from China now come to us for quick solutions because the existing schemes are not working any more. This situation, which resulted from the pandemic, helped us rush into the Chinese market. Not everyone can do this – find effective logistics solutions in difficult situations. And we could! So now some of our customers from car manufacturers regularly place requests for transportation from China.
How do you build your communication in current conditions when personal meetings are limited by quarantine measures? Are they really necessary?
During the pandemic, people have learnt to communicate effectively and resolve the arising issues remotely using technical means of communication. But personal meetings are good to solve complex issues. Immediate presence and communication help understand all the 'ins and outs' of customer's situation better, clarify their position and make a decision. So, we arrange personal meetings when it's necessary.