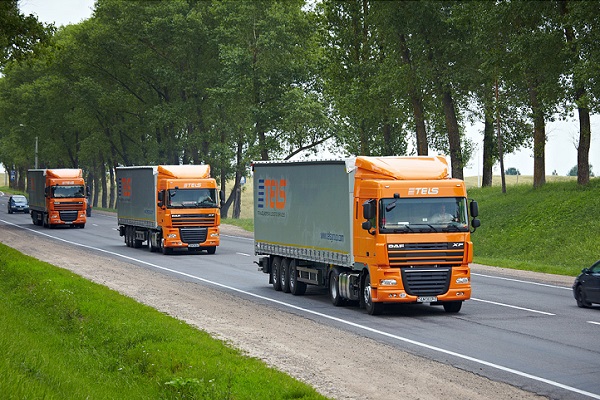 The automotive industry is one of the most dynamic areas in global business. Active processes, merges and acquisitions, innovations and improvements in logistics are always taking place regardless of any economic situation. Our interview with Sergey Kretovich, an expert of TELS Group, manager of the automotive project, tells about automotive industry from logistic partner's perspective ensuring the supply of spare parts to the EEU countries.
Sergey, please, describe the automotive industry from the perspective of a logistic provider. The variety of brands, both old, well-known and new, gives the impression of a never-ending growth in the number of manufacturers and customers in the logistics market.
Actually, everything is quite the opposite. Real owners in this area are becoming fewer and fewer. Merges and acquisitions are taking place. So brands and industries are concentrated in the hands of a fewer number of business owners.
What is Volkswagen Group today? Along with its own VW brand it sells passenger cars under Audi, Seat, Skoda, Bentley, Bugatti, Lamborghini, Porsche and Ducati brands as well as Scania and MAN trucks. Hyundai and Kia are the same Group. Dacia is fully owned by Renault controlling over 1/3 of Nissan. Renault-Nissan Group has been the major stake holder of AvtoVAZ since 2012.
So, such a trend is changing the logistics industry, isn't it?
True. For instance, Hyundai assembles cars in the Czech Republic while the engines for Hyundai are manufactured by Kia plant in the Slovak Republic. At the same time, Kia assembles cars in the Slovak Republic using transmissions produced by Hyundai in the Czech Republic. PSA Peugeot-Citroen produces petrol engines together with BMW and diesel engines together with Ford. Manufacturers optimize the costs of innovative solutions and production engineering by sharing spare parts.
As foreign car manufacturers want to sell their products at competitive prices in the Russian market, assembly plants are opened in Russia, which creates a large stream of import spare parts.
How can one start collaborating with such groups of companies? Via their headquarters?
Such groups are represented by certain manufacturing enterprises independently organizing their manufacturing processes as well as logistics. This is also confirmed by TELS's experience. One of our partners has its own integrated logistics provider transporting their products almost all over the globe. Despite provider's resistance, the customer passed transportations from Europe to Russia to our company. Why did they make such a decision? This is probably because their partner-contractor was not able to provide reliable logistics on this route. This is a common case for global providers working in the CIS countries.
Does it mean that each enterprise should be involved in cooperation?
Not exactly. Each enterprise has its own management but they share the information space. If you have proved to be reliable with one enterprise, you will receive requests from other enterprises within the same group. Literally, if you have been selected by one company, you become suitable for all other companies in the group as you have got a proven reputation.
Another feature of the market is clusterization of linked industries. It's quite common for small plants manufacturing various spare parts to work for one assembly plant. So it's better to provide services for the whole cluster.
Who can act as a logistics contractor in this industry? And what should they be like?
First and foremost, it's important to KEEP THE ASSEMBLY LINE MOVING. Halt in production is critical for any business and is unacceptable or unforgiving for this specific sector. When we first started transporting in the automotive industry, we were prepared to organize air deliveries of the required parts at our own expense in order to prevent the production from halting. Fortunately, we were able to avoid such situations and now they are almost impossible as we have developed reliable supply chains.
Second, PROVIDING ADDITIONAL VOLUMES QUICKLY. Finding 10 additional cars and making an unscheduled delivery adds much to your reputation and further prospects of collaboration. Companies with their own fleet have certain advantages. As for TELS, we can both deliver by our own cars and involve the required number of vehicles. Carriers using only their own fleet are more passive.
A third advantage is HAVING COMPANY'S OWN SERVICE OF CONSOLIDATED CARGO DELIVERY. Consolidating small batches from several providers or delivering them to several customers is common for the market. Having its own service of consolidated cargo delivery reduces the delivery time and transportation costs significantly.
Besides, OPTIMIZING LOGISTICS PROACTIVELY and reducing logistics costs allows to get long-term contracts in this sector. Tendering logistics services for the periods of up to 3 years is becoming more and more popular with car manufacturers. Some customers may even require yearly reduction of logistics costs.
The previous condition can only be fulfilled HAVING PROPER EXPERTISE. A logistics provider should have such experts who are both aware of the current situation in the market and can analyze information by giving predictions and warnings to the customer about the possible consequences of the events that took place, the adopted legal acts or new trends.
Has work with the customer ever required to change the existing schemes dramatically?
Optimizing logistics is all about going beyond the existing schemes. For instance, we had to change the roundtrip schemes seriously to adjust it to a customer in the Czech Republic taking into consideration the existing laws on driver's rest time, driving permits, etc. Or we had to purchase semi-trailers of the required design to work with the other customer.
Is the competition between logistics providers strong in the industry? How can you describe it?
Competition has always been high in logistics. As automotive industry is closely connected with global trends, global logistics contractors are more competitive. Carriers from Eastern Europe can still enter the pool of logistics contractors as global contractors are few in the market of this region. However, these advantages will be reducing over time.
Customers from this industry do not aim to have many logistics contractors. They prefer to work with 5-7 partners distributing the volumes between them. It's very difficult to get into the pool of contractors. But once you are in it, you obtain certain stability despite the fact that your development is limited by the established budget.
Some customers prefer contractors with their own fleet of vehicles to reduce the costs and increase reliability of the services. Large carriers with many hundreds cars in their fleet have certain advantages. They will have large shares in the general logistics budget. As I have already noted the companies that can provide additional transport urgently will have more advantages.
We have mainly talked about contractors transporting by road. What about multimodal transportations in the automotive industry?
Large volumes of sea shipments are typical for assembly plants situated close to the sea, like Kaliningrad and Saint-Petersburg. It's more difficult to compete with global logistics providers there but we still participate in tenders for container shipments.
So, tender is the major selling tool in the market, isn't it?
Collaboration with all our partners from the automotive industry goes only via tenders. However, once your reputation is proven, the discussion goes better, they are more patient in developing the conditions, more detailed in cases that require compromises. A customer also needs a reliable partner.
Interviewed by Aleksander Zhikin