TELS's own fleet of MAN and VOLVO trucks with tilt semi-trailers of various construction increased to 350. The countries of car registration are Russia and the Czech Republic.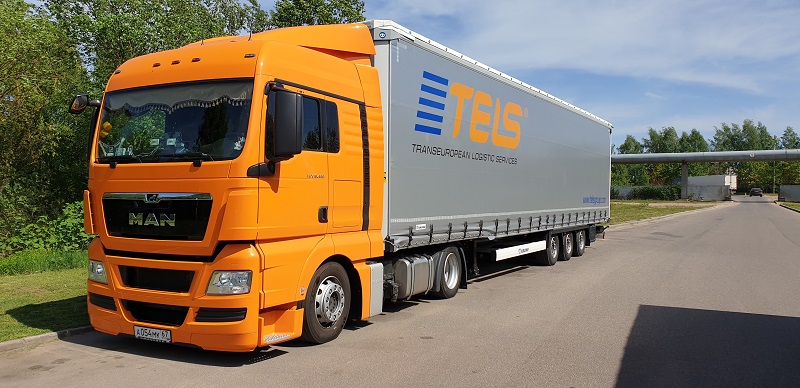 Based on the office in Prague, which had existed since 2011, TELS opened a new motor transport company in the Czech Republic in 2019. The choice of the country for car registration was largely influenced by the increase in the number of transportations between the Czech Republic and Russia – despite 3% contraction of the road transportation market on this route, the volume of orders from TELS's customers increased by 1,5 times.
"Every year Russian carriers are receiving fewer and fewer transport permits from certain European countries. Vehicles with the Czech registration will help us expand services (export, import) between the Czech Republic and Russia almost without any restrictions as there is usually no problem with the number of bilateral road permits. And constant decrease of Polish quotas on transit permits for Russian carriers will not affect our work that much," noted Andrei Abragimovich, Director of Transport Business, TELS Group of Companies, in the interview.
In future the vehicles of the Czech fleet can easily become part of the intra-European road transportation market.
This year TELS also purchased 20 KRONE Mega Liner semi-trailers (cargo space height – 3 m). "Based on our customers' needs, we diversify the trailers by combining trucks with semi-trailers of various constructions, improved volumes of cargo space and modular platforms for oversize cargoes. New MEGAs allow to lift the roof 30-40 cm up and load 3-meter cargoes with the forklift,", explained Andrei Abragimovich.