A new batch of heavy trucks consisting of 7 MAN trucks with Krone Mega Liner curtain side semi-trailers were added to TELS's fleet in October.
This purchase allowed to expand the fleet of vehicles with Czech registration. The new trucks comply with the EURO-6D environmental standard.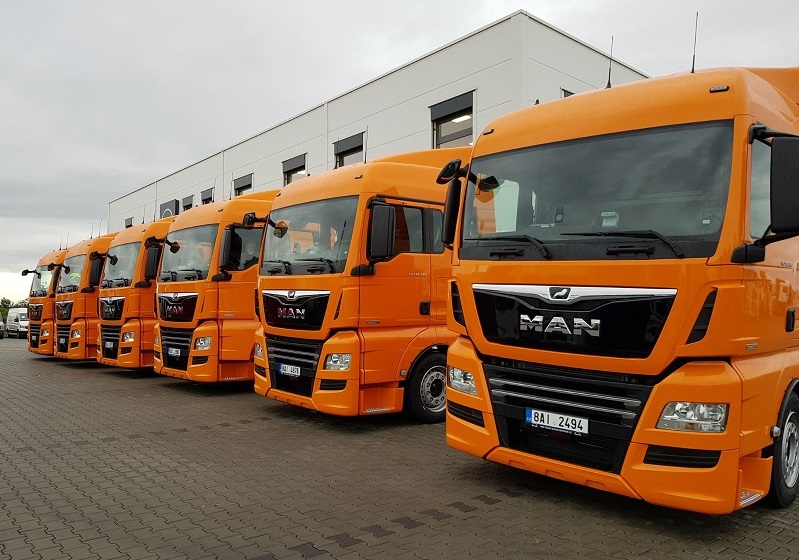 TELS obtains new cars to expand and / or renew the fleet annually.
Andrey Abragimovich, Director of Transport Business at TELS CARGO: "From real experience and our estimates, we can reliably use the vehicles of foreign manufacturers on the European routes for up to 5 years. Later we sell the cars for domestic use on the territory of the Russian Federation and buy new, more advanced vehicles".
TELS owns 350 cars with Czech and Russian registration. These include MAN and VOLVO trucks coupled with SCHMITZ, KOEGEL and KRONE semitrailers of EN 12642 Code XL standard (increased structural rigidity) as well as curtain side semi-trailers with an increased cargo volume of 100 m3 and 3 m internal height.
"This update is required not only to maintain the reliability of the equipment. Technological development allows us to reduce the costs and improve the quality of the services we offer our customers," commented Andrey Abragimovich.