Relationship between Russia and Turkey has undergone amplitude changes over the last 3 years, which has never taken place in international relations.
We have interviewed 3 experts from TELS Group of companies about the history of political and trade relations between Russia and Turkey, peculiarities and opportunities in the Balkan logistics market:
Elena Zhilinskaya, marketing analyst;
Olga Korotkova, Head of Road Transport department in Moscow;
Sergey Kretovich, Head of the department

Trading and Friendship…
Up until the year 2015, Turkey had been considered one of the major partners of Russia in the Middle East, a stable, secular state with deep developing economic ties, far reaching common plans and projects. According to the information of the Turkish Embassy in Russia, the annual trading volume between Russia and Turkey exceeded $30 B in 2012-2014. At the beginning of 2014, the investments of Turkish businesses into Russian economy totaled around $9 B. Money was invested into building projects, food industry, manufacturing of packaging, bathroom equipment and furniture, as well as banking sector.
When the Western countries imposed a number of sanctions against Russia in 2014 (Turkey did not join), the Russian government also imposed an embargo on import of food from certain European countries and the USA. This resulted in the increase in export of Turkish food to Russia. Russia accounted for 60% of all the Turkish export of fruits and vegetables.
According to the Ministry of Agriculture of the Russian Federation, import of food and agricultural products from Turkey to Russia totaled $1.7 B in 2014.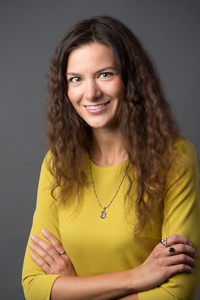 Elena Zhilinskaya: "In 2015, 3065 thousand tons of cargoes were imported to Russia from Turkey. 43% of all the cargoes accounted for vegetables, root crops, fruits and nuts, around 29% - for building materials. The remaining 28% mainly accounted for plastic and articles thereof, industrial equipment, various chemical products, textile fabric, automobiles, articles of ferrous metals, washing and cleaning products.
Almost half of all export from the Russian Federation to Turkey accounted for oil products (over 18 Mio tons), ferrous metals – 8.8 Mio tons, cereals (mainly corn) – 4.7 Mio tons. The major part of non-resource goods accounted for food-industry waste and animal feeding, fertilizers, animal fat, aluminum and articles thereof, vegetables and root crops".
Up until November 2015, the Balkan routes were one of the most dynamic directions in the international logistics market of Russia with the major cargoes transported to/from Turkey.
The major road routes used to transport Turkish cargoes go through Bulgaria, Romania, Moldova, Ukraine, and sometimes Belarus. Another route involves ferries travelling straight to Novorossiysk, which is not popular due to rare trips and low capacity. Complicated relations between Ukraine and Russia influenced the traffic flow through Ukraine to certain extent, yet cargo transit has become stable here.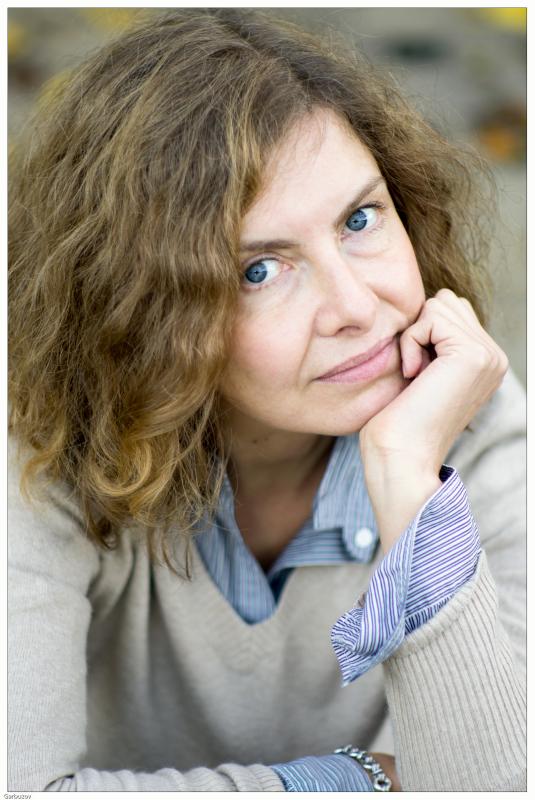 Olga Korotkova: "Moldavian and Ukrainian transportation companies offer more profitable conditions for this direction than Russian and Turkish companies. Actually, the directions between Russia and Turkey is similar to any other direction with one peculiarity of the payment time – transportation companies demand early payment (or even payment in advance), preferred by cash. Large Turkish freight forwarders try to follow the European model of mutual payments by reaching an agreement with its contractors and leveling the requirements".
***
Throughout the whole year in 2015, trade with Turkey was developing favourably, the volume of transportations was growing. The prospects seemed highly promising. But … everything changed after the incident with the Russian jet. As a result, the Turkish business bore greater losses.
Trading "winter"
The conflict of interests between Russia and Turkey revealed during the Russian military operation in Syria; but all this did not affect tense trade relations and tourism in Turkey (war and trade could well go together). However, the situation changed dramatically when Turkish air forces downed the Russian military jet flying over Syria on November 24, 2015. Fortunately, Russia didn't develop the conflict into cold or hot war, though political and trading "winter" came.
Almost at once all the imports from Turkey became extremely difficult – all the vehicles from Turkey had to undergo customs inspection and sample collection resulting in vehicles standing idle for several days.
Olga Korotkova: "In 2015, 64% of customer database of the Department of the Balkan States, TELS Group of companies accounted for Customers interested in cargo delivery from Turkey. This is when we lost almost all our customers. Two days after the incident with the Russian jet we were forced to return 47 trucks back to Turkey. Though sanctions and official restrictions had not been introduced yet, the customs refused to clear the vehicles with goods from Turkey, and no one knew when the whole situation would clarify. Later a decree ordering obligatory customs inspection and collection of samples was issued. The vehicles could finally cross the border, but the customs procedures took 5 days."
On January 1, 2016, the Government of the Russian Federation introduced a number of sanctions including the following:
the number of bilateral CEMT permits for Turkish carriers was limited to 2000 units;
import of certain food products was banned.

Since that moment Turkey could not import tomatoes, cucumbers, cabbage, onion, fruits and berries. The sanctions also applied to frozen bird's carcasses and by-products from turkey and chicken, fresh carnations, and salt. Vegetable products not restricted directly from imports could not cross the border for phytosanitary reasons.
Elena Zhilinskaya: "The overall volume of cargoes from Turkey to Russia in the year 2016 against the previous year decreased almost twice, to 1555 thousand tons. Import of vegetables decreased by 430 thousand tons, import of fruits – by 322 thousand tons, import of building materials – by 370 thousand tons. In fact, the reduction in imports applied to almost all product groups to different extents. At the same time, imports of dairy products grew 8 times, though its share in the overall cargo flow was small (9.5 thousand tons)".
According to the Embassy of Turkey in Moscow, the overall volume of foreign trade between Turkey and Russia decreased to $15.3 B in 2016.
Olga Korotkova: "One of the employees of a Turkish forwarding company shared the following impressions: "Right after the attack I was visiting a café in Istanbul with my friends, and I involuntary asked: "Why did YOU down this jet?" I said it is as if I was part of Russia – so much was his business connected with Russia."
***
In summer 2016, against economic and political shock (an attempt of military takeover in Turkey), Turkey "came to its senses". President of Turkey Recep Tayyip Erdogan sent a letter to Vladimir Putin apologizing for downing of the jet, expressing profound condolences to the family of the Russian pilot who was killed and informing about the investigation launched against the militant involved in the death of the Russian pilot.
Friends again but …
Since that moment relationships between Russia and Turkey have been improving. While this improvement is quite rapid in political and military sectors, economic relations are recovering slowly with regard to the old trade level.
Restrictions on the import of citrus and stone fruits from Turkey were lifted on October 20, 2016.
Elena Zhilinskaya: "Regardless of the fact that sanctions were lifted partly in November 2016, the volume of imports from Turkey to the Russian Federation expressed in physical terms recovered its level of November 2015. At the same time, imports in December 2016 on December 2015 showed negative tendency with -15% (even though the figures were much better than in January or March with -71%)."
In March 2017, the Government of the Russian Federation allowed import of onion, cauliflower, broccoli and carnations from Turkey. But … so far tomatoes and cucumbers cannot be imported. According to Alexander Tkachev, the Minister of Agriculture of the Russian Federation, production of cucumbers and tomatoes in Russia increased by 30% during the year, so the government should support so domestic producers. Turkey was greatly dissatisfied with such partial solution and imposed import duty on Russian agricultural products.
Official reconciliation in summer 2016 and the policy to recover Russian-Turkish relations did not help improve working conditions in road transport logistics (even though the general activity increased). The number of bilateral permits stayed unchanged, 2000 units (incredibly small). Despite the fact that handling procedures were eased in December 2016, full customs inspection and sample collection continue (which takes time and money).
Olga Korotkova: "Failure to reach exchange agreement between Russia and Turkey resulted in a sharp price jump. Turkish goods could easily get to Russia, but because almost all the Russian and Turkish carriers (except for the owners of CEMT permits) had withdrawn from the market, the rates increased greatly – from initial €3.5 thousand to €4-5 thousand. The rates are falling but they still haven't reached the initial level."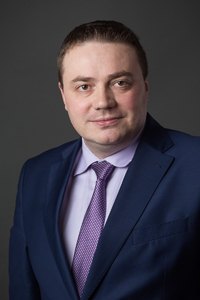 Sergey Kretovich: "As Turkey manufactures a large number of consumer goods of various brands, the whole situation aroused feverish demand for trucking vehicles and considerable price increase of approx. 800-1000 Euro. In fact, only those carriers who have CEMT permits can transport the goods.
Direct delivery of goods from Turkey to Russia by ferry lines has become more difficult – the demand is exceeding the supply, so the prices are very high. Container transportation from Turkey to Odessa by sea with further delivery of cargoes across Ukrainian-Russian border by road is unpredictable in terms of transit time. So Turkish trucks stand idle at the Russian border for several days as before."
Regardless of all the difficulties, cargo transportation from Turkey to Russia is recovering, which is happening mainly due to large transnational companies. Many Russian importers have reoriented to domestic suppliers and suppliers from other countries.
«Product portfolio» in the Russian-Turkish market
Imports
With regard to all the existing circumstances and relatively short sanction period, the volume of Russian and Turkish logistics market is expected to recover on the year 2015 (with certain exceptions). Turkish fruits will have to fight the way to the Russian market competing with imports from Egypt, Israel, Morocco, China, Azerbaijan, etc.
In 2015, import traffic from Turkey mainly included the following product groups: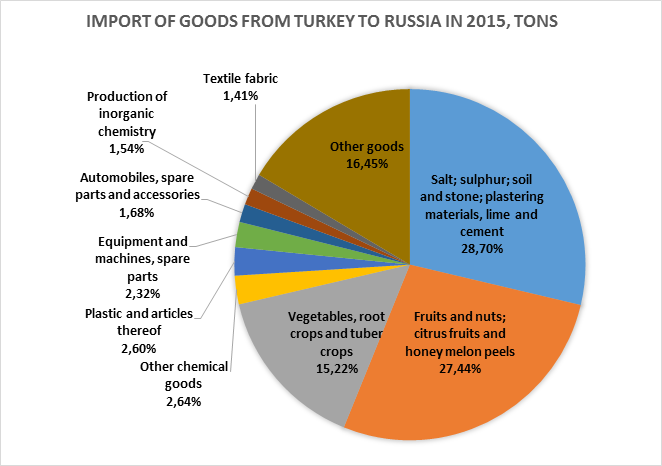 Product group

Tons

Salt; sulphur; soil and stone; plastering materials, lime and cement

879 807

Fruits and nuts; citrus fruits and honey melon peels

841 414

Vegetables, root crops and tuber crops

466 531

Other chemical goods

80 975

Plastic and articles thereof

79 635

Equipment and machines, spare parts

71 008

Automobiles, spare parts and accessories

51 467

Production of inorganic chemistry

47 168

Textile fabric

43 363

Articles of ferrous metals

40 207

Vessels, boats and floating structures

33 207

Soap, washing, cleaning and polishing compositions, modelling clay

32 753

Articles from plaster and stone, cement, asbestos, etc.

30 348