In June-August 2015 TELS Oversized and Project Department made a transportation of the reservoirs for liquid nitrogen from Kielce /PL to Novopolotsk/BY.
Three reservoirs (33 m length, 3.17 m width, 4.15 height and 104 tones weight) were delivered from Poland to Belarus via Ukraine. Low bridges, road repairs etc. made the direct route impossible for the transportation of oversized and heavy cargo.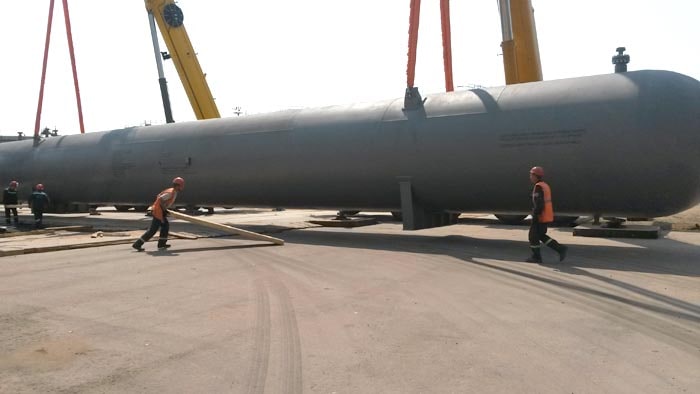 Julia Ivanova, the Chief of TELS Oversized and Project Department, shared her expert opinion by the example of this transportation:
«It's quite typical that by the results of verification the direct routes appear to be unsuitable for transportations of oversized and heavy loads. It is necessary to check the route even if you've already used it before and know all its characteristics.
One of the examples - project cargo for one of the Belorussian oil-refining corporations. 3 originally suitable routes were excluded as impossible for the PL – BY transportation due to road-building and repairs. Only the fourth route via Ukrainian territory was accepted for this transportation.
In the process of transportation we had to interfere in road infrastructure (with permission of relevant authorities of cause).
Traffic lights and tower dismantling , technological solutions for particular roads and other extras were necessary for the organizing of cargo transportation 5m height".