Specialists of TELS Group of companies are accustomed to fulfilling non-routine tasks requiring cargo transportation by air. We would like to share a case when transporting itself is the least difficult task of all the tasks requiring urgent solution.
Initial conditions – absence of the required containers and documents
The Department of Air Carriages of TELS Group of Companies received a request to transport 3.4 tons (67 barrels) of raw materials for perfume production from China to Russia urgently. Hexamethyldiziloxane cargo is a class 3 flammable liquid.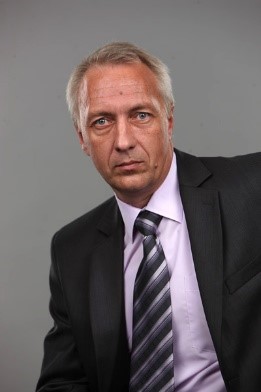 Yury Shidlovsky, Head of the Department of Air Carriages of TELS Group of Companies: "We have been transporting similar cargoes for approx. 7 years, we transported them even in those times when Chinese manufacturers couldn't prepare dangerous goods for transportation by air. We had to do everything ourselves. However, the situation has changed significantly today as many Chinese enterprises have already got the specialists and well-proven technology for packing cargoes in accordance with air transportation requirements. But that's not the whole story ...
When the customer phoned me, I understood from the conversation that he had already consulted many others but still had not received all the answers. The reason was that his supplier had no exporting experience, they didn't have all the required documents, the containers probably did not meet the requirements either. Neither the supplier nor the customer knew how to prepare everything correctly and who could help them."
In search of the solution, the customer had assessed direct delivery by road and made a request for railway transportation. The contractor refused to transport such a cargo by railway, and transportation by road was more expensive than by air at TELS Group of companies.
Stage 1. Preparing cargo for transportation
Repacking
As we had expected, manufacturer's packaging absolutely did not meet IATA regulations for shipping dangerous good of such a class. We had to purchase the appropriate certified containers and transfer flammable toxic liquid.
Repacking was organized in a warehouse of one of the partner companies in China where the cargo from supplier's warehouse and new barrels for transportation of flammable liquid were delivered. After transferring the liquid, 67 barrels were provided with the required sticker-labels, placed on 8 pallets and packed reliably.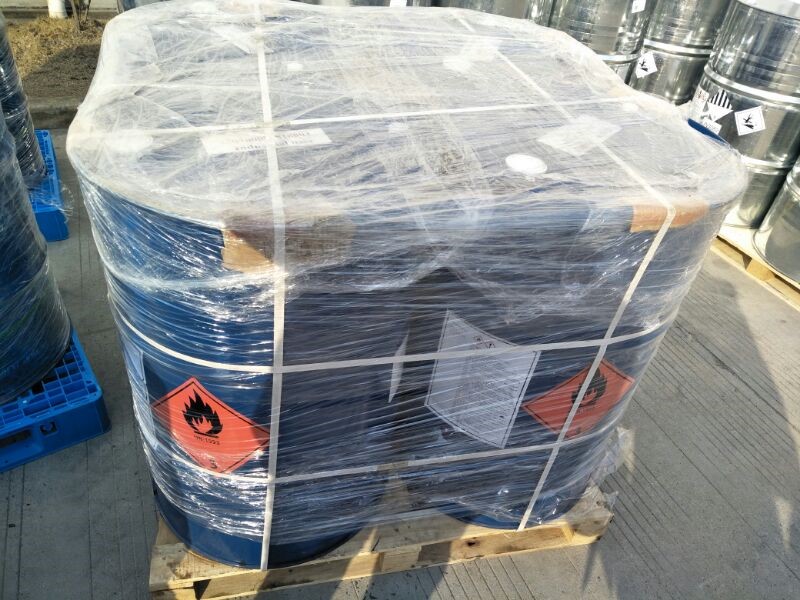 Yury Shidlovsky: "The customer asked the permission to send his representative to the warehouse to monitor the repackaging process at the preparation stage. We do not forbid it as everything is transparent. A number of warehouses we use in China are equipped with security cameras allowing remote surveillance. But if the customer wants to participate personally, take pictures, it's not a problem!".
Preparation of documents
The supplier didn't have the required package of documents either. It usually takes 2-3 weeks to obtain such certificates in China. TELS specialists used their connections to receive the documents in 5 days. After that they prepared a safety passport and a cargo declaration quickly.
By the time the cargo was ready for further transportation, the whole package of export and transportation documents had been prepared.
Step 2. Booking cargo places and transportation by air
Yury Shidlovsky: "Even though 8 pallets of 3.4 tons in total are considered a fairly large shipment for air transportation, it's quite easy to find cargo places for such a dangerous cargo in "quiet" periods. But in 2018, the "peak season" was longer than usual. Probably this was due to European and American sanctions which resulted in the increase of cargo flow from China. Nevertheless, we managed to deliver the cargo in time."
First, the cargo was transported from Shanghai airport to Sheremetyevo airport in Moscow by AirBridgeCargo airlines and then after customs clearance it was shipped to the destination in St. Petersburg.
Results
Upon the fulfilment of the task, the customer received:
urgent delivery of dangerous cargoes unprepared for air transportation;
timely fulfillment of all obligations to contractors;
tested and optimized technological chain for delivery of raw materials by air from China.
The total transportation cost including all the related services turned out to be lower by air than by road.